Wildlife Update for 2023
Our Christmas Tree farm is continuing to thrive as we encourage more wildlife into the surrounding area.

In September of this year the bee keepers were on site to check on the many hives we have. The video on the right of this page gives you a visual insight on the inner workings of a bee hive, and a fascinating look at the honeycomb being created by the thousands of bees in residence.
Elsewhere we continued to see more wildlife, particularly around the lake area, where you can find many beautiful dragonflies, and if you look hard enough, you may even spot the odd toad or two. We found a rather large one nestled in amongst the side of the lake, if you browse the picture slideshow called Wildlife below, you'll see all the amazing animals we've spotted!
Wildlife Haven, a brief history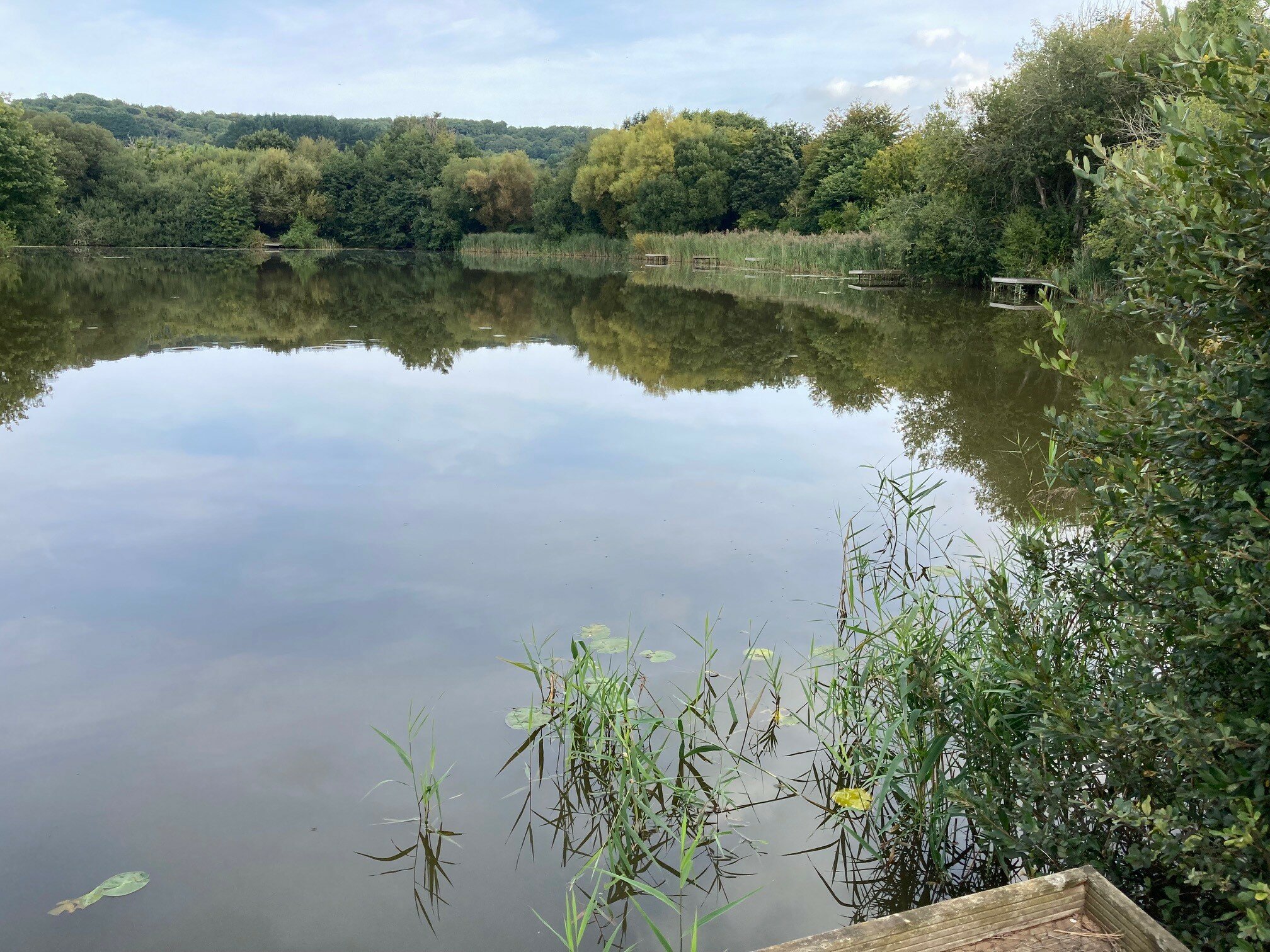 On our Christmas tree nursery on the Isle of Wight, a reservoir was built about 30 years ago. It was landscaped all around the edges and, over the subsequent years, has matured into a wildlife haven. We reuse the water from the lake to irrigate fresh planting on the nursery.

The lake itself has a good range of fish as well as an abundance of beautiful Dragonflies and Damselflies, Coots, and Moorhens, and you can also find a resident Kingfisher. The trees surrounding the lake are homes to many birds, including Nuthatches, Tree Creepers and Woodpeckers.

Several years ago now, we installed bee hives on the nursery. Bees are so crucial to the environment, pollinating plants, helping plants to grow, breeding and producing food. This year the beekeepers have had a nice lot of honey off the hives!

Out amongst the rows of Christmas trees, you might be lucky enough to see the local Buzzard perched on top of the larger trees or swooping down to catch its prey. You'll often find giant grasshoppers jumping out at you whilst brushing through the trees. All of this creates a fantastic eco-friendly wildlife haven that spans the whole 130-acre site.

Peter, the head grower of the Christmas tree nursery, is so passionate about the wildlife found on the nursery. We've made some really interesting videos with him so that you can see for yourselves how beautiful the Christmas tree farm really is.