Grow your Own
Have you ever thought of growing fresh, tasty fruit & vegetables? Grown on our very own nurseries we have a great range of fruit & veg, from Tomatoes to Strawberries, Cabbage to Lettuce & onion. Our Fruit & Veg will be available to purchase from April.

For our full range of fruit & veg, please visit your local branch of Thompson's Garden Centre.
Growing your own vegetables
For some growing vegetables is second nature, others might think growing your own vegetables is complicated. At Rushfields we know a lot about growing and harvesting delicious vegetables and we like to share our passion with you. We do this by selecting the best vegetable seeds or plants and all the tools and products you need to successfully grow your own vegetable garden.
Do I need a big garden to grow my own vegetables?
To enjoy homegrown organic vegetables you don't need a big garden. You can plant vegetable seeds in pots on your balcony, patio or even windowsill. With the right care, herbs and even vegetables like tomatoes, aubergine and carrots can grow in a small space!
Is it a lot of work to grow your own vegetables?
Another myth is that it is a lot of work to grow your own fresh vegetables. It doesn't have to be! If you want to grow your own herbs to use while cooking and pick your own tomatoes, that is not a lot of complicated work. It's fairly easy and with the right garden tools, growing media and some tender, love and care, you'll be enjoying your own kitchen garden in no time!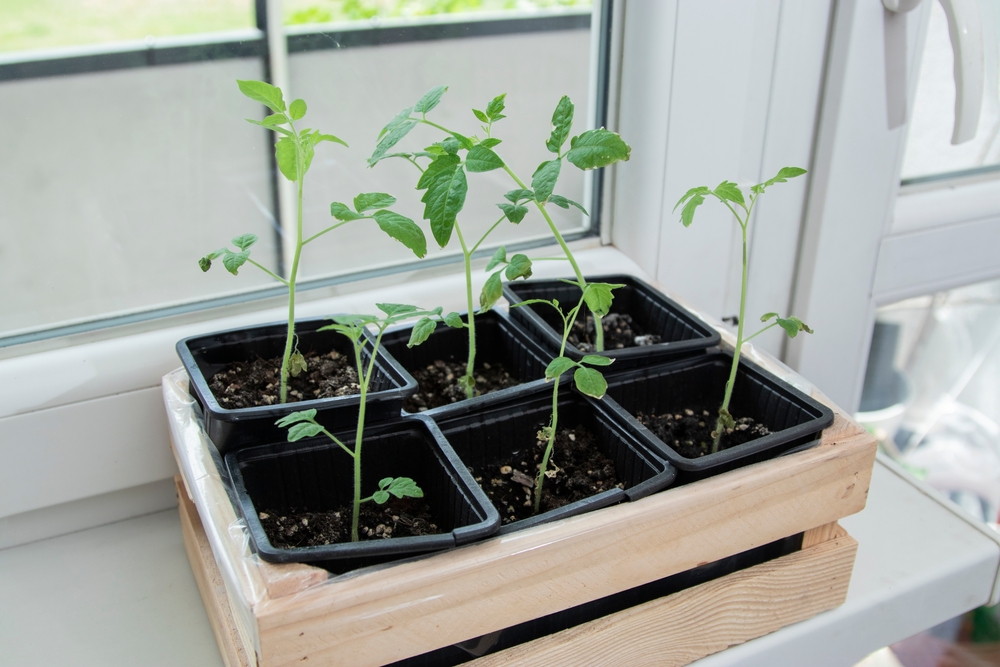 Why growing your own is a good idea
Planting, growing, and harvesting your own vegetables and fruit can be a rewarding and fulfilling experience. Not only do you get to enjoy the delicious taste of homegrown produce, but you also have the satisfaction of knowing exactly where your food comes from and how it was grown.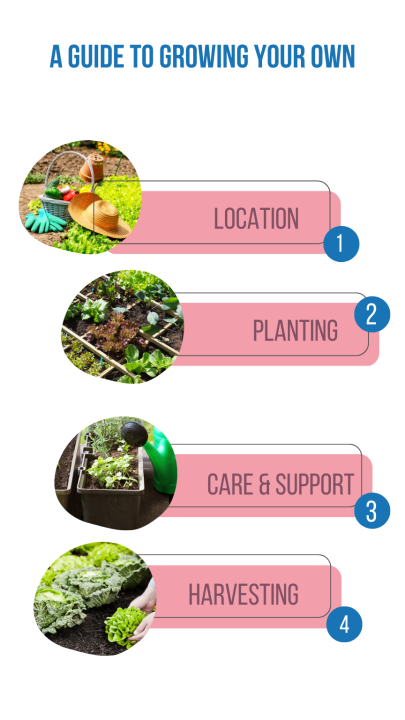 Growing your own: step-by-step
Ready to plant, grow and harvest your own produce? Here's how you do it!
Choose the right location: Vegetables need at least six hours of sunlight per day, so it's important to choose a spot that gets plenty of direct sunlight. The soil should also be well-drained and rich in organic matter. If your soil is poor, you may need to amend it with compost or other organic materials.

Planting: Generally, vegetables can be planted in the spring, summer, or fall, but you'll want to check the planting recommendations for each specific vegetable.

TLC: As your plants grow, you'll need to provide them with support and care. This may include staking tomato plants, pruning certain types of vegetables, and fertilizing your plants regularly. You may also need to protect your plants from pests and diseases by using natural or chemical solutions.

Picking time: The best time to harvest your vegetables will depend on the specific type of vegetable, but generally, you'll want to harvest them when they're fully ripe and mature. Some vegetables, like tomatoes, will continue to ripen after they're picked, while others, like lettuce, should be eaten soon after they're harvested.

A little extra for your own produce
Are you thinking of growing your own fruit & vegetables, or propagating new plants? We have a great range of specialist compost from growbags to Seed & Cutting compost as well as the ever popular Levington John Innes range that will help you get started. Shop online and get it delivered to your door, or come and see our full range at the garden centre.