Specialist Compost
Special plants deserve specialist treatment, right down to the soil where they spread their roots. From seed & cutting to ericaceous compost, find just what you're looking for in our selection of compost for special plants.
Specialist Compost for acid-loving plants
Thompson's Garden Centre also offers a range of ericaceous composts for acid-loving plants, including our ericaceous compost with added John Innes. This compost is formulated with a lower pH to support the growth of plants such as rhododendrons, azaleas, and blueberries. It also contains added John Innes formula, which provides a balanced mix of nutrients to support healthy growth.
Common acid-loving plants
With so many beautiful garden plants available, it's really useful to know which plants prefer acidic soil. There's no need to be concerned if you do have acidic soil, because your garden can be filled with plants such as Azalea, Rhododendron, Camellia, Magnolia and even Blueberries! Ceanothus, Japanese anemones and Pieris japonica are also great choices for acidic soil. All can even be grown in containers, so if you don't have acidic soil but love these plants, you can still grow them in the right compost.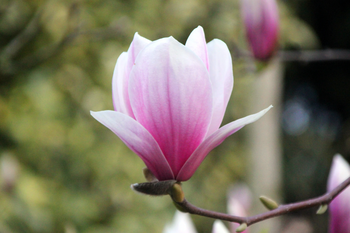 Specialist Compost for Seeds and Cuttings
One of the products you will find in our webshop is our seed and cutting compost. This compost is specially formulated for starting seeds and cuttings, providing the ideal environment for germination and rooting. It contains a fine blend of peat and vermiculite, which promotes good drainage and aeration, as well as added nutrients to support early growth.
Grow your own fruit and vegetables
For those looking to grow fruit and vegetables, Thompson's Garden Centre offers a vegetable and fruit compost. This compost is formulated to provide the optimal nutrient balance for edible plants, promoting healthy growth and development. It contains a blend of peat, loam, and organic matter, as well as added nutrients such as calcium and magnesium, which are essential for fruit and vegetable production.
Need some plants to go with your compost?