Christmas Tree Care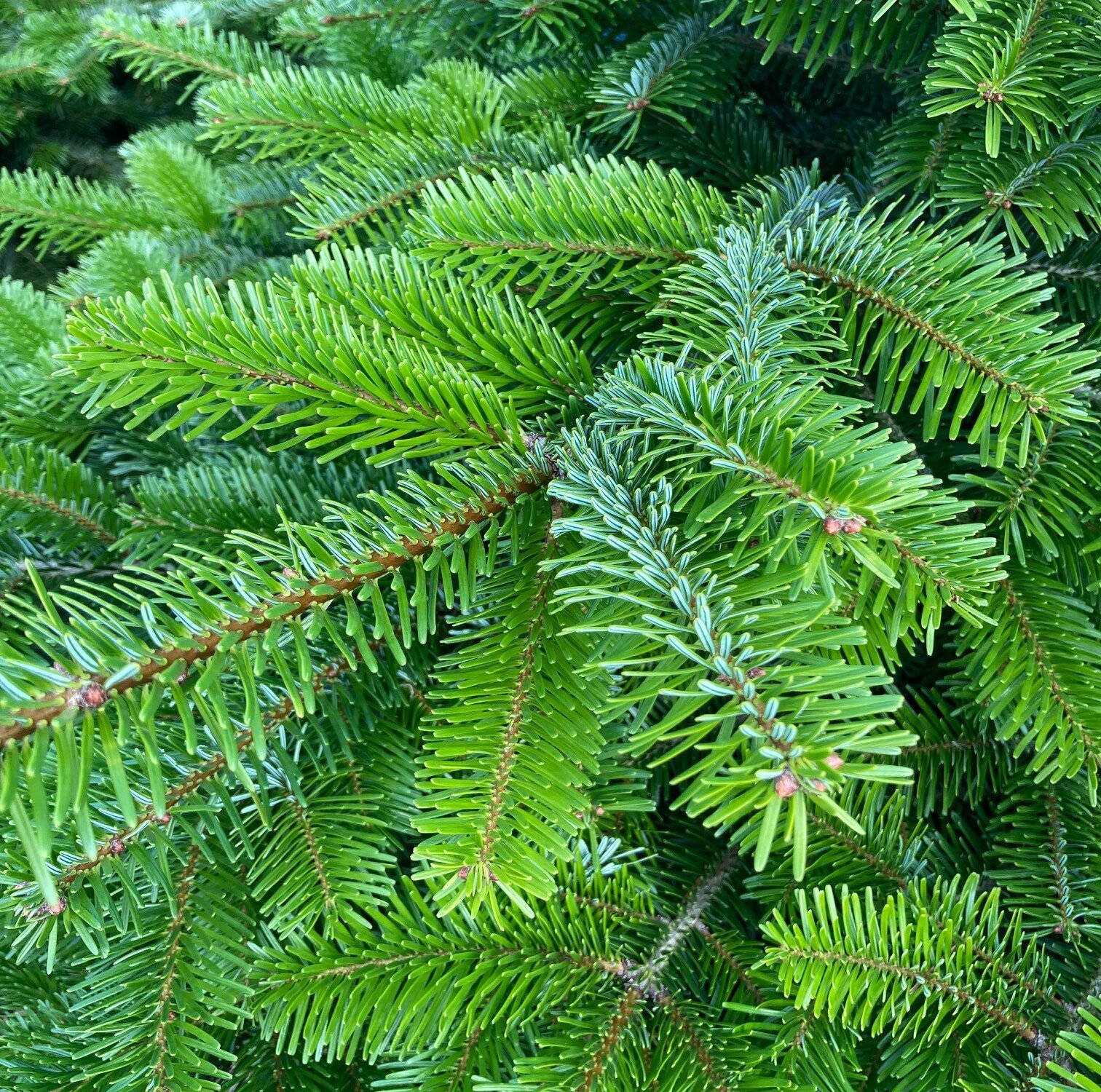 So you've chosen your tree, you've got it back at home, but how do you care for your tree so that it looks good throughout Christmas.

There are some very simple steps and rules to follow that will help to prolong the needle retention of your tree. Firstly, It is important to remember that your tree has been cut and therefore no longer has roots to absorb moisture. This means that without help it will go brown and drop it's needles quickly. It's all about prolonging the life of the tree, a bit like how you treat cut flowers.
Step By Step Guide
Whilst still outside, cut the netting off the tree and give it a vigorous shake.
Tap the tree on the ground to remove any lose needles.
Cut a small amount off the bottom of the trunk, around 2cm or an inch. This opens up the vessels that absorb the moisture.
Place in a bucket of cold, clean tap water overnight.
Before bringing inside give it another good shake.
Once inside, place in a stand that has a good sized well for water. We recommend a Cinco Stand.
Make sure the room in which your tree is situated is not too warm.
Do not place your tree next to a direct heat source, like a radiator.
Each day make sure there is clean water in the base of the stand.

There is one more piece of advice that not everyone will agree with. Don't bring your tree into your home too early! I know we all like to get a tree up as soon as possible at the start of December, but once inside, the heat from your home will begin to dry it out. If it's in your house 4 weeks before Christmas, then yes it will look a little worse for wear come Christmas Day. Be patient and wait a few extra days before bringing inside, and your tree will still look amazing on Christmas day!