Locally Grown Christmas Trees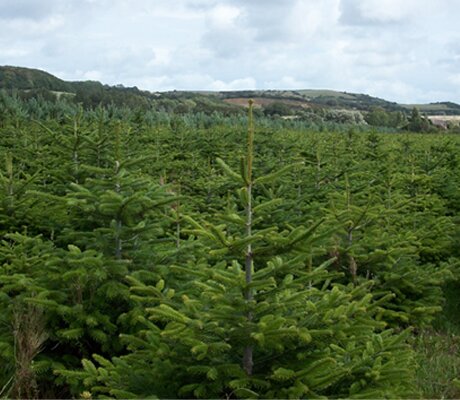 Here at Thompson's, we've been growing our own Christmas trees for 20 years now.
In 2000, we purchased a Christmas tree plantation on the Isle of Wight to supply our four garden centres with homegrown Christmas trees.
Each year 20,000 small seedling trees are planted and grown as a crop, and they take 8-10 years to grow before they are harvested as 6-7ft trees. All our trees are constantly fed and trimmed to give the best colour and shape.
Around 13,000 trees are harvested and sent to our garden centres each year. The most popular variety is the Nordman Fir, a needle fast variety that is dark green and bushy. We also sell many of the traditional Norway Spruce trees and Serbian Spruce, Blue Spruce and Noble Fir.
We care for our trees all year round, and we only harvest them weeks before they're available in the garden centres to maintain a better, fresher quality of the tree.
So remember, when selecting your tree this year, you're supporting British growers who care about the quality and freshness of the tree you buy.