Services

Delivery Service
We understand that some of the items purchased at our garden centre can be quite large and also very heavy.
All of our garden centres offer a local delivery service, please ask a member of staff for details. Currently we are unable to help lift heavy items to your car
Plant Guarantee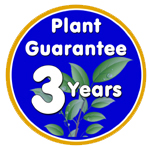 All of our hardy plants are covered by our 3-year plant guarantee.
This means that our customers can buy our hardy plants with confidence, knowing that they can rely on the quality of plants that we produce here at Thompsons.
If you buy a hardy plant from us and it's not up to standard then we will replace the plant with another or refund the money for you. We will require a proof of purchase.
Locally Grown
Plants Locally grown by Thompson's give our customers a fresher, better quality of plant, with the benefits of environmentally friendly local production and a healthier local economy.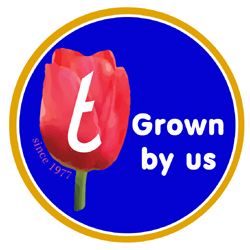 As 90% of our plants are locally grown on our very own nurseries we are able to offer our gardening customers a wider choice of varieties as well as the more unusual plants. We are constantly sourcing new and better varieties.
Look our for the locally grown logo, pictured above, on our plant labels and signs.

Click & Collect
Visit our web shop where you can purchase compost, grits & gravels via our click & collect service. We are working hard to expand the range of products made available via click & collect.

https://shop.thompsons-plants.co.uk/

Peat Policy

Thompson's Garden Centre shares public concern in reducing peat use to minimise the effects of global peat extraction on peat bog habitats. Many viable peat alternatives exist which are either completely peat-free or of reduced peat content.

• Our suppliers have improved labelling and information on their packaging, enabling our customers to make informed decisions about peat alternatives when purchasing growing medium.
• We are committed to stocking peat free composts at all our centres at competitive prices.
• We recognise that for some plants, such as ericaceous subjects e.g. Rhododendrons, Azaleas, Camellias, Acers there has yet to be developed suitable alternative media.
• We are actively encouraging our own nurseries and other suppliers of outdoor plants to reduce peat content and look towards incorporating recycled materials in their growing medium.

We aim to:
• To provide tried and tested viable peat alternatives
• Sell growing medium products supplied by reputable and responsible companies.
• Ensure information is available so that customers can make informed decisions when purchasing growing medium products.
• Stock a range of high quality growing medium that is fit for every gardening purpose and meets government guidelines.