Grits, Gravel & Stones
At Thompson's, your go-to store for all your landscaping and gardening needs, you'll find a wide variety of top-quality grits, gravel, and stones. Whether you prefer visiting your local Thompson's or enjoy the convenience of shopping online, we've got you covered with a diverse range of products to suit your specific project requirements.
Thompson's grits, gravel and stones
No matter which product you choose, Thompson's ensures that all our grits, gravel, and stones meet the highest standards of quality and durability. We understand that each project is unique, and our knowledgeable staff is always ready to assist you in selecting the right materials for your specific needs.
What can you use sand and grits for?
If you're looking for materials that provide excellent drainage and stability, our selection of sand and grits is perfect for you. These fine-grained substances are ideal for levelling surfaces, filling in gaps, and creating a solid foundation for various applications such as paving, bricklaying, and even playgrounds.
Building a garden wall with rockery stones
Our rockery stones offer a rustic and natural aesthetic to enhance your outdoor spaces. These irregularly shaped stones are commonly used for garden walls, borders, and retaining walls. With their unique patterns and earthy tones, rockery stones add a touch of timeless charm to any landscape.
Upgrade your flower bed with decorative aggregates
If you're looking to add a touch of elegance and style to your garden or driveway, our decorative aggregates are the way to go. Available in various colours and textures, these aggregates can be used to create eye-catching pathways, flower bed borders, or even as a ground cover for ornamental areas.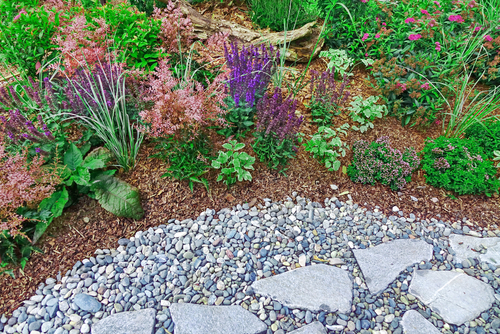 Versatile slate and paddlestones
Our range of slate and paddlestones offers a sleek and contemporary look for your landscaping projects. These flat stones are perfect for creating striking water features, stepping stones, or even as a decorative mulch. The versatility and natural beauty of slate and paddlestones make them a popular choice among designers and homeowners alike.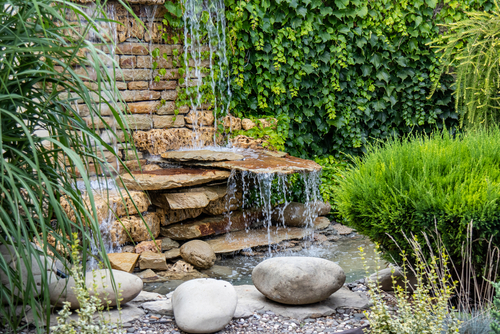 Get creative with pebbles and cobbles
For a more natural and organic feel, our pebbles and cobbles are the ideal choice. These smooth, rounded stones come in a variety of sizes and colours, and they can be used for multiple purposes. From creating stunning water features and garden borders to adding a unique touch to pots and planters, pebbles and cobbles offer endless possibilities for creativity.